Board Members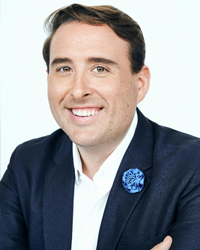 J.P. Davis
A native of Ashland, Kentucky, JP moved to Louisville 18 years ago to pursue degrees in higher education and a career in public administration. While earning his degree in undergraduate studies at the U of L, JP moved to Washington, DC to study and serve as a White House intern. After finishing his Bachelor of Arts at U of L, JP accepted a position working for Louisville executive & philanthropist, Owsley Brown Frazier.
While earning his Master's degree, JP traveled to London, England to attend classes at the London School of Economics & Political Science, and completed an internship in Parliament. In December 2014, JP accepted a position as Vice President of Louisville's Fund for the Arts, where he led the annual fundraising campaign. Currently, JP is Senior Vice President at Louisville's Fund for the Arts. In 2014, JP accepted the call to run for public office and submitted his candidacy for the 9th District seat of Louisville's Metro Council. In a crowded race of 13 democratic candidates, JP finished third in the primary.
In college, JP served on the March of Dimes National Youth Council for three years, traveling all over the country advancing volunteer service and facilitating fundraising training. He has served on the Executive Committee of the Board of Directors for the Kentucky March of Dimes Birth Defects Foundation for 15 years. JP's passion for the mission of the March of Dimes began in middle school, inspired by another person his age with Spina Bifida. Since then, JP has served in various capacities within the organization and has been a consistent top fundraiser.
---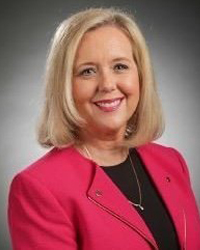 Claudette Patton
Claudette W. Patton is a three-time graduate of the University of Louisville earning a Bachelor of Science in Education, a master's in Education, and Juris Doctor from the Louis D. Brandeis School of Law. She was a member of law review, the Journal of Family law, and Editor of the Journal of Law and Education. As a former Assistant Attorney General for Kentucky, Law Clark for the US District Court Western Division, university professor and successful litigator, Claudette draws upon her vast experience and network to gain access to justice for her clients as the Founder and President of Child Advocate Law (dot) Com. (ChildAdvocateLaw.com)
Claudette is an author, national legal education speaker, motivational trainer and board member for several nonprofits including the Girl Scouts of Kentuckiana, Miss Kentucky Scholarship Organization Foundation Board, and the Olive Branch Foundation. In 2018, The White House awarded Claudette the tremendous honor of the President's Volunteer Service Award for Lifetime Achievement, recognizing her national achievements in modeling civic responsibility and selfless community service to others. She is an advisor for the Congressional Award Foundation, The President's Volunteer Service Award, and mentor for at-risk youth at the National Guard Challenge Academy.
---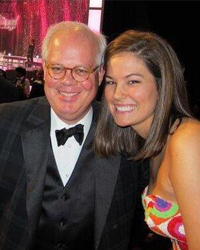 Steve Thornton
Steve Thornton, an attorney in Bowling Green is also a member of the Miss Kentucky Scholarship Foundation. Reluctantly, he agreed to allow his daughter, Ann Blair, to compete when she turned 15. He has been "all in" since then.
Steve has followed the pageant world as his daughter competed from 2004 through 2011. Since then, he has been on the Miss Bowling Green Board of Directors and for the last three years has served as Judges Co-Chair for Miss Kentucky. He frequently judges in the Distinguished Young Women System.
Steve and Ann Blair have attended five Miss America competitions, including the one where she represented Kentucky in 2012.